Professional Interior & Exterior Home Improvements in Central New Jersey
Transform your home inside and out with home improvement services from Double D Construction. We have many satisfied customer referrals in your area demonstrating our ability and long term commitment providing you the best price, product and service experience available. Contact us to have our roofing and home improvement Company start working on your project today.
Roofing and Repairs
Double D Construction offers complete roofing and siding solutions including installation and repairs. We install all roofing types including flats, shingles, and asphalt roofs, as well as chimneys and skylights. Our crew also install vinyl siding in all colors and styles.
When it comes to repairs, thousands of homeowners have relied on Double D Construction. Contact our friendly staff in order to schedule an appointment. In the event of any EMERGENCY repair, we promise to respond promptly. Our employees operate 24×7 during crisis events to support disaster recovery efforts that may have damaged your home.
Gutters
To protect your home exterior, Double D Construction installs 5- and 6-inch seamless gutters that funnel rain water and debris away from your siding. Various colors are available to match your home or office.
Siding
Double D offers quality siding materials from America's top brands featuring CERTAINTEED & ROYAL SIDING Brands. Our standard and insulated siding installations come with these protections: • Siding warranties up to 30 years or the life of your home* • Ten-year workmanship warranty • Local Company with a solid track record. You have a choice for your home improvement project. Choose Double D, leave nothing to chance! ROYAL Remodeler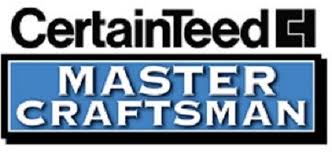 Windows & Doors
In addition to roofing, siding, and gutters, we install all types of windows and doors for new construction or as replacements. Our company offers energy-efficient double-pane windows along with bay, bow, and awning windows and a variety of sliding glass, skylights, custom and french doors.
Interior & Exterior Home Improvement Contractors
At Double D Construction, we handle all types of interior and exterior home improvement to create the space you want. We do everything from kitchen and bathroom home improvement to basement refinishing, upgrading every aspect of your home or office interior. Plus, we build and repair outdoor features including porches and decks.
Other Services We Provide:
Countertops
Bathrooms
Cabinets
Appliances
Flooring
Decks
Porches
Call or email Double D us to begin your interior and exterior home improvement project TODAY