Roofing Contractors Middlesex County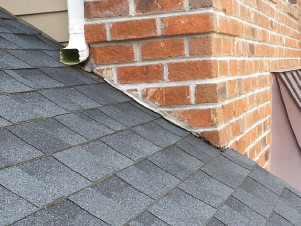 It's important to ensure that your roof has the best chance at a long and healthy existence. Hiring the best roofing contractors in Middlesex County is a great start. Savvy homeowners realize that their roofs are more than simple decoration. While a good looking roof is a plus, it's primary function is to serve as a bulwark against the elements, one of the most important components defending from sneaky leaks and moisture that could possibly wreak chaos on your home's beautiful interior. Whether you're in New Brunswick, East Brunswick, Edison, or anywhere else in the Middlesex area, Double D Construction has your back when your roof needs repair or improvements.
Why Is A Leak-Free Roof So Important?
We'll use a simple though experiment to illustrate the point. Imagine two nearly identical homes. One has a well-maintained roof, courtesy of Double D, the kings of roofing in Middlesex County. The other has an older roof, sparsely maintained and in desperate need of some repairs. Over time, it rains substantially. Here's what you can expect in each example.
On that first home, the roof will do its job. Water will hit the roof then roll right off, leaving the home unscathed. On that second home, though, the water is going to find its way to cracks and seep into the inside, slowly, but surely. As more time passes, that water starts to pool, and before you know it, any number of interior problems could raise their ugly heads.
Water that has made its way into a house can pool in the drywall, in the wood, in the ceilings. It causes damage that leaves these structures weakened and makes a collapse much more likely. On top of that, excess water can create a breeding ground for mold. This could lead to foul odors permeating the home interior and even create unsuitable conditions for continued habitation.
The best defense is making sure your home is like our first example. That comes by way of regular visual inspection to identify potential problems, and keeping the roofing experts close at hand so that they can respond to your needs at a moment's notice. Luckily, such experts are only a phone call away. A quick call to Double D Construction can have you well on your way to solving any roofing woes.
When You Work With Double D Construction
You're working with seasoned professionals. Our roofing team has worked on countless roofing jobs throughout Middlesex County and are well-prepared to handle your needs. It might be something as simple as a quick repair job or as urgent as an emergency visit. No matter what, we take our customer's concerns very seriously and always send our best in prompt fashion.
You need only take a look at the trail of satisfied customers we've left in our wake to get an idea of our quality service and reliability. We're 100% committed to making sure you receive a roof that lasts you the long term, and that you have the most hassle-free roofing contractor experience possible. Don't wait to show your roof the love it deserves. Reach out today to schedule an appointment, and see what Double D Construction can do for you.