Home Improvement Somerset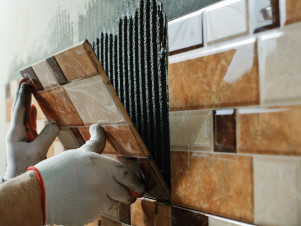 Home improvements are a widely sought after by many homeowners. Unfortunately, locating the right contractor for the job is easier said than done, and many have to delay their plans because they are unable to find the right team to do the work. It happens more often than you might think, because often, homeowners aren't sure what to look for and don't know what to expect during the home improvement process. Thankfully, New Jersey residents have the option of skipping the complicated search and going straight to the best contractors in Somerset—Double D Construction.
We Can Handle Your Most Wanted Home Improvements
When you turn to your Somerset improvement contractor for help renovating part of your home, you want to know that they can handle the work you're asking them to do and that the job will get completed in a timely manner. With Double D Construction, you've nothing to fear. Thanks to a talented team with years of experience, when you want to make a part of your home better, we can deliver like no one else.
Bathroom upgrades, for instance, are a popular request. Maybe you need new fixtures, some eye-catching tile, and a fresh coat of paint? We can provide suggestions on what might look best if you don't already have a firm plan in mind, and use our expertise to make sure everything gets done to your specifications and in prompt fashion.
This goes for other interior and exterior improvement work as well. We can handle upgrades to your kitchen, windows, doors, countertops, cabinets, appliances, and more. We can even get outside and make your deck or porch the space you always wanted it to be.
In Somerset, home improvement is one of our many strong points, and we deliver with unparalleled honesty to our clients. We've all heard about scenarios where contractors leave customers in the dark; the Double D Construction ethos couldn't be further from that.
We understand that transparency and trust are key to building great client relationships and ensuring the success of every project. That's why we go to such lengths to put our best foot forward and keep all of our clients in the loop. We'll provide you with plenty of details about the scope and specifics of any kind of work that we do for you, and much more.
With Double D Construction, The Process Is Hassle Free
When you call us to do a job, we won't just talk about it; we'll do it. After you schedule that first appointment, we're ready to jump into action and take on the heavy lifting so you don't have to. We'll get your estimate written up fast so you can have a clear idea of what kind of work your desired home improvements will entail.
When you're ready to move ahead with a job, just give us the heads-up, and will put the full weight of our considerable knowledge and skills to work for you, transforming your home in ways you might once have only dreamed of. Get the best from your next home improvement process, give us a call today to schedule an appointment and learn what we can do for you.