Gutter Cleaning & Repair Warren Township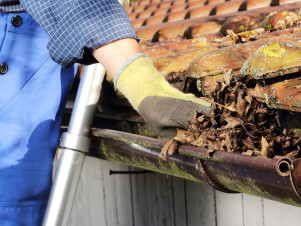 When it comes to maintaining your gutter health, being proactive is better than trying to fix major problems after the fact. As your gutters are vital in keeping your home at the peak of efficiency and well protected from costly water damage, investing in them now pays for itself long down the line by steering you clear of expensive emergency scenarios where repairs can become more costly, and saves you from having to perform last-minute searches for gutter cleaning in Warren Township. There's no better time than the present to reach out to Double D Construction and have us help you prepare for the eventualities that might impact your gutter.
Preparation Is Key
It's a wise move to keep your gutter in great working order, and you shouldn't just do it right before a big storm or difficult season. The first and most important step you should take is having regular inspections and cleanings done to assess your gutter health. Your new hook up for gutter repair in Warren, Double D Construction, is ready and willing to give your gutters a good look and see what needs to be done.
At the least, we recommend getting your gutters cleaned twice a year. Under most circumstances, this should be enough to keep them clear and keep the water flowing. After big storms and other scenarios where it is likely debris may have entered the gutter, a follow-up call doesn't hurt, and can actually help to catch minor issues before they transform into big problems.
We can get up to the top to clear out the leaves, debris, and whatever else has fallen into your gutter. We'll also handle the delicate task of checking your downspouts to make sure that they are also unblocked, and that water is flowing away from your home as normal.
Though uncommon, it may be possible that you don't have gutters on your home. We recommend allowing us to take a look at your home and figuring out exactly what solution will work best for you. We have a large selection of gutters in various styles to choose from. Maybe 5-inch standard gutters are appropriate for many homes, though, in some cases, oversized 6-inch gutters might be a better fit as they can handle a greater volume of water for superior drainage.
Maybe you just want to upgrade your gutters with some new gutter guards or other accessories? We're still the ones to call and can ensure that the installation is done to a professional level.
A Call To Double D Ensures Quality
Not just in the level of workmanship performed on your gutters, but in the overall customer experience as well. We've been ranked #1 in customer satisfaction, and for good reason. Since 1995, we've been handling home jobs with unparalleled precision, and always with the good of our customers firmly in mind.
You shouldn't have to settle for sub-par service. In fact, you don't have to settle for sub-par service. Reach out to Double D Construction, and learn all about why we're considered some of the best in the business.